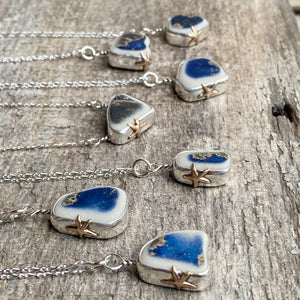 September is Suicide Awareness Month
Suicide prevention is a cause that is near and dear to our household. That's why I created the "Starry Night" Collection. With the purchase of each necklace from this collection, 20% of the proceeds will go to the AFSP (American Foundation for Suicide Prevention). The goal is to have the entire collection sold by the end of month! Available in this website or in person at our upcoming markets this month:
West Side Creative Market-Sept 18
Dewey Beach Country Club -Sept 23 12-6pm
Thanks for your support!
~Carol
STARRY NIGHT COLLECTION